This week has been physically and emotionally exhausting - but hey, the weather has been great!
Monday started with the shooting at the Navy Yard. After work, I went directly to baseball practice and hugged the snot out of The Spouse. Then battled Batman to do his homework and eat his dinner.
Tuesday I had a not fun call with the bank, informing me that the loan needed to finance my takeover of Wayne Enterprises was unlikely to be approved. Great, dreams dashed. The Money Pit does not have enough equity in it to serve as collateral for the loan.
Wednesday was a pretty amazing day, but still exhausting. A friend gave us her mother's tickets to see the Washington Nationals play the Atlanta Braves - and included a parking pass. I met the rest of the family at the stadium where the Dynamic Duo was hard at play on in the play area. The Spouse and I were so excited that is was $5 beer night. We considered getting
two
each
! We didn't commit to food - though the kids were begging - until we found our seats and got settled. We wandered around and finally asked the bouncer at the doors of the super fancy club because we were lost. Except we weren't, we were in the right place. The seats were behind home plate
and
included access to the super fancy club where
EVERYTHING WAS FREE
!!! It was Robin's first ever MLB game, and Batman told him over and over again that he would never have seats like this, or waitress service, or free all-you-can-eat food. Wow. And the club had private restrooms that
never had a line
. Y'all, it was as if I were in Baseball Heaven. Despite the Nats 2-5 loss, it was the best game I had ever been to. Ever. (I wondered if it was worth it to buy fancy tickets, if we would save money on food/drinks/etc. No, no it wasn't. We will never have seats like this again. It was a once in a lifetime experience, but a wonderful family memory.)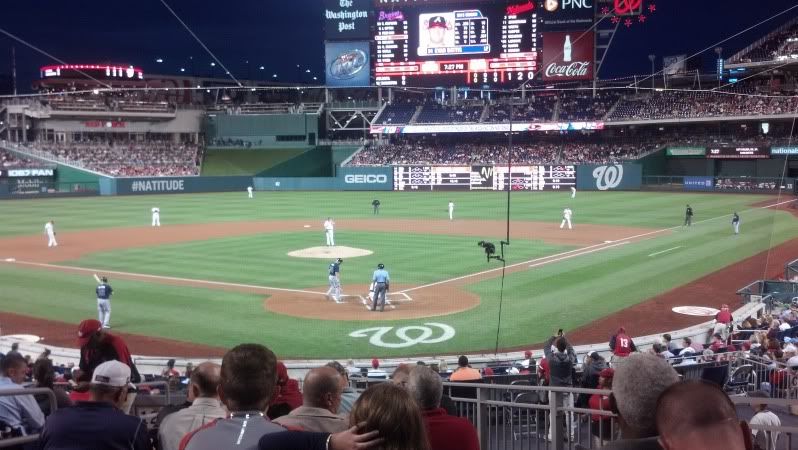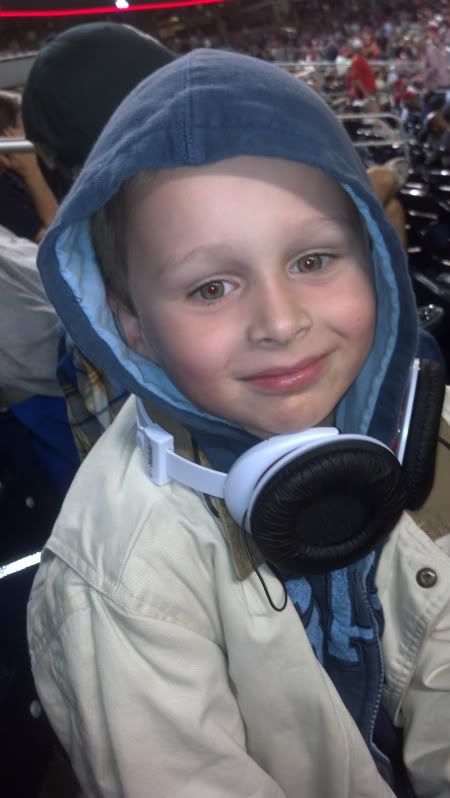 After not getting home until 11pm on Wednesday (yes, we are crap parents. What? They were GREAT seats!) I had to be at work early on Thursday. Groan. But I rallied and made it. That evening brought about more baseball (Little League this time, Batman's team lost and Robin broke my PNS camera) and another homework battle. I'm so tired of homework and it's only the third week of school.