I would like to welcome Landon James to the world. He arrived this morning to a sunny crisp fall day, and his friends and family couldn't be happier.
I'm super busy at work, and no time to write, but wanted to share a pic I snapped on my walk to get lunch today. Occupy DC on K Street. I didn't tell them I was a dirty lobbyist.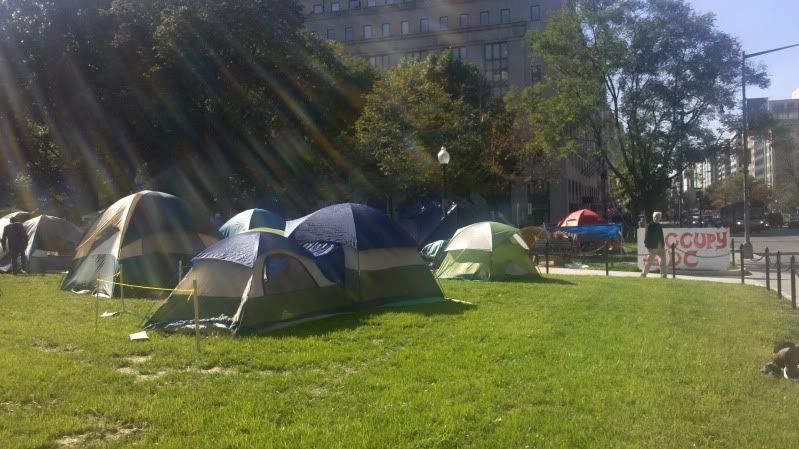 Now, back to rolling in my piles of money while I destroy the world.