I'm back at my desk, though my brain may still be on vacation. It's August in DC, so it's likely that everyone else sent their brains on vacation and my lack of intelligence will go unnoticed. In protest of the end of vacation and in celebration of August recess, this is what I wore to work today:
My favorite dress (LL Bean) in navy, not this print:
Cute and comfy (Crocs!?!) wedges: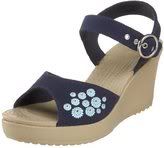 And my summer vacation bag: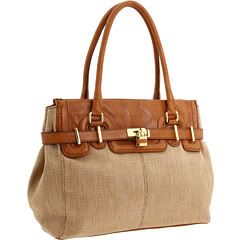 Perfect for a casual August day in the office, or drinks at the Ritz in Georgetown (on the schedule for tonight.) Every so often, this mom is sorta kinda a do.